What Causes a Relapse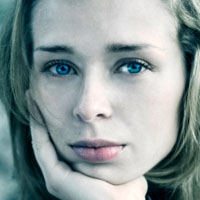 What causes a person who has completed a traditional treatment program, who looked fantastic initially and appeared to be doing quite well overall for a short or extended period of time to suddenly for no apparent reason relapse and return to their former compulsive drug using behavior, in many instances even more extreme than before?
The addict can 'just say no' a thousand times, but it only takes saying 'yes' one time to start the cycle of addiction again.
Several decades ago, the biochemical aspect of drug addiction was discovered. This biochemical breakthrough has led to the most successful approach to rehabilitation in existence.(To Read about Our New Life Detoxification Program Click Here).
Scientific research studies confirm that, when a person uses a drug or drugs over a period of time, the body is unable to completely eliminate all traces of them. The traces that remain are stored in the fatty tissues of the body. These stored residuals of drug in the fat tissues are called "metabolites", When the heart rate is raised and the body goes into fat burning mode these trace drug residues are release into the bloodstream and then enter the brain causing the brain to return to drug seeking mode, creating sometimes overwhelming cravings for the drug along with the "Biochemical Personality" traits that accompany drug abuse, such as compulsive drug use, lying, stealing, to name a few.
These residual drugs that remain in the body and are being released causing the cravings is an unknown factor to the drug abuser and can haunt the person with overwhelming drug cravings for years even if they are putting their best foot forward to sobered up. Left unhandled, the drug metabolites reaching the brain can trigger serious bouts of uncontrollable cravings and compulsive drug abuse. Because of this unsolved issue of drugs in the body not flushed out, life becomes a revolving door of rehab and relapse over and over again despite his or her best efforts.
Drugs are broken down in the liver into substances called metabolites. Although removed rapidly from the blood stream, metabolites become trapped in the fatty tissues. The one thing in common, and the problem that needs to be remedied, is that these drug residues remain trapped for years and are the number one cause of relapse.
Tissues in our bodies that are high in fats are turned over very slowly. When they are turned over, the stored drug metabolites are released into the blood stream and reactivate the same brain centers as if the person actually took the drug. The former addict now experiences restimulation of a drug episode (or 'flashback') and subsequent drug cravings ensue. This is common in the months after an person stops using drugs and can continue to occur for years, even decades.
When the addict initially tries to stop using a drug or drugs, cells in the brain that have become accustomed to large amounts of these metabolites are now forced to deal with much decreased amounts. Even as the withdrawal symptoms subside, the brain 'demands. that the addict give it more of the drug. This is called drug craving.
Craving is an extremely powerful urge and can cause a person to create all kinds of 'reasons' they should begin using drugs again. He is now trapped in an endless cycle of trying to quit, having drug cravings and relapse.
Eventually, the brain cells will again become used to having lowered drug metabolites. But, because deposits of drug metabolites release back into the bloodstream from fatty tissues for years, craving and relapse remain a cause for concern.
These drug metabolites must be eliminated. The presence of drug metabolites even in microscopic amounts cause the brain to react as if the person has again actually taken the drug and can cause cravings and relapse even after years of sobriety.
To Read About Our New Life Detoxification Program click here.

We have the highest success rate in the drug and alcohol rehabilitation field and we stand behind our services with this guarantee. If any graduate of our program has any difficulty remaining drug or alcohol free within 6 months of completing our program, we will gladly accept the client back free of charge for an advanced treatment review program. This does not include airfare or in the rare case that the client has been chronically using drugs or alcohol which may require a medical detox before beginning the advanced treatment review process.